Parker Ermeto Original Tube Fittings接头

派克从未停止追求完美。 我们一直致力于进一步确保接头的无泄漏性能,并提供能够在更长时间内使接头保持完整无损的工具、组件和装配设备。从Parker在接头方面的行业独特创新开始,我们一直在性能和成本方面设立新的标准。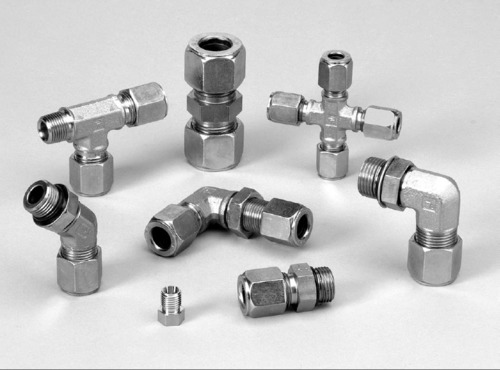 Parker Ermeto Original Tube Fittings

Parker接头 >> ERMETO接头 PARKER全系列产品
Parker Ermeto Original Tube Fittings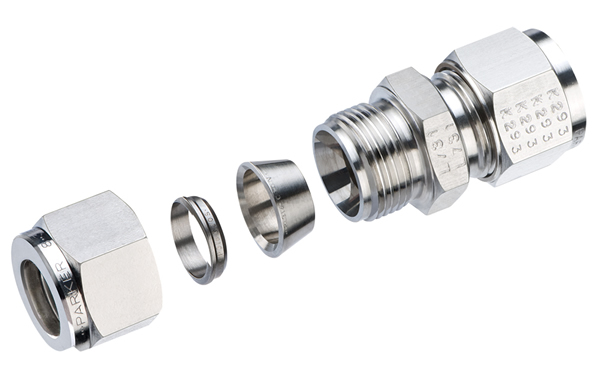 Parker's two ferrule compression fittings, A-LOK Tube Fittings are designed for leak-free connections in process instrumentation and industrial applications. Available in a wide range of materials
EO Metric Flareless Bite Type Fittings - View Catalog
Tube to Tube Fittings
G Straight
G Straight(Stainless)
G Straight(Brass)
W Elbow
W Elbow(Stainless)
W Elbow(Brass)
T Equal Tees
T Equal Tees(Stainless)
T Equal Tees(Brass)
K Equal Crosses
K Equal Crosses(Stainless)
Male Stud Fittings
GE-R/M Straight Male Stud
GE-R/M Straight Male Stud(Stainless)
GE-R/M Straight Male Stud(Brass)
GE-ED Str Male Stud w/ EOLASTIC Seal
GE-ED Str Male Stud w/ EOLASTIC Seal(Stainless)
GE-NPT Straight Male Stud
GE-NPT Straight Male Stud(Stainless)
GE-NPT Straight Male Stud(Brass)
GEO, GE-UNF/UN Straight Male Stud
WE-R/M Male Stud Elbow
WE-R/M Male Stud Elbow(Stainless)
WE-R/M Male Stud Elbow(Brass)
WE-NPT Male Stud Elbow
WE-NPT Male Stud Elbow(Stainless)
WE-NPT Male Stud Elbow(Brass)
Bulkhead Fittings
SV Straight Bulkhead
SV Straight Bulkhead(Stainless)
SV Straight Bulkhead(Brass)
WSV Bulkhead Elbow
WSV Bulkhead Elbow(Stainless)
WSV Bulkhead Elbow(Brass)
ESV Weld Bulkhead
ESV Weld Bulkhead(Stainless)
Weld Fittings
AS Weld Connector
AS Weld Connector(Stainless)
WAS Weld Elbow
Female Connector Fittings
GAI-R/M Straight Fem Stud
GAI-R/M Straight Fem Stud(Stainless)
GAI-R/M Straight Fem Stud
GAI-NPT Straight Fem Stud
MAV BSPP Press Gauge Conn
MAV BSPP Press Gauge Conn(Stainless)
MAV BSPP Press Gauge Conn(Brass)
MAVE BSPP Press Gauge Conn
MAVE BSPP Press Gauge Conn(Stainless)
Reducers/Extenders
RED-L/S Reducing Tube Adapter
RED-L/S Reducing Tube Adapter(Stainless)
GR Straight Reducers
GR Straight Reducers(Stainless)
GR Straight Reducers(Brass)
TR Tee-Reducers
DA Distance Piece Adapter
DA Distance Piece Adapter(Stainless)
Banjo Fittings
SWVE-R/M Banjo Elbow
WH-R/M High Press Banjo Elbow
WH-R/M High Press Banjo Elbow(Stainless)
WH-R/M High Press Banjo Elbow(Brass)
TH-R/M High Press Banjo Tee
TH-R/M High Press Banjo Tee(Stainless)
Adjustable Fittings w/ Swivel Nut
EW Swivel Nut Elbow
EW Swivel Nut Elbow(Stainless)
ET Swivel Nut Branch Tee
ET Swivel Nut Branch Tee(Stainless)
EL Swivel Nut Run Tee
EL Swivel Nut Run Tee(Stainless)
Assembled Adjustable Fittings
EW-R/M-ED Swivel Elbow
ET-R/M-ED Swivel Branch Tee
EL-R/M-ED Swivel Run Tee
LEE Adjustable Lock Nut Run Tee
TEE Adjustable Lock Nut Branch Tee
VEE Adjustable Lock Nut 45° Elbow
WEE Adjustable Lock Nut Elbow
Swivel Connectors
EGE-R/M-ED Swivel Connector
EGE-R/M-ED Swivel Conn(Stainless)
GZ Swivel Nut Union
GZ Swivel Nut Union(Stainless)
GZR Swivel Union Reducer
Weld Nipples
SKA Fem EO Tube /Butt Weld
SKA Fem EO Tube /Butt Weld(Stainless)
Plain Bearing Rotary Fittings
DVGE Male Rotary Connector
DVWE Male Rotary Elbow
Ball Bearing Rotary Fittings
DG101 Rotary Union
DG102 Rotary Male Connector
DG103 Rotary Union Elbow
DG104 Rotary Male Elbow
DG105 Rotary Union Double Elbow
DG106 Rotary Male Double Elbow
DG107 Rotary Bulkhead Union
DG108 Rotary Union Bulkhead Elbow
SAE Flange Connections Code 61
GFS Straight, Code 61
WFS Elbow, Code 61
FHS SAE Flanges
SAE Flange Connections Code 62
GFS Straight, Code 62
WFS Elbow, Code 62
FHS SAE Flanges
Flange Connections
BFG Str Hydraulic Flange Connection
BFW Elbow Hydraulic Flange Connection
Non-Return Check Valves
RHD Metric Tube Ends
RHD Metric Tube Ends(Stainless)
RHV-R/M -ED Male Stud Inlet-Met Tube Outlet
RHV-R/M -ED Male Stud Inlet-Met Tube Outlet(Stainless)
RHZ-R/M-ED Met Tube Inlet-Male Stud Outlet
RHZ-R/M-ED Met Tube Inlet-Male Stud Outlet(S/S)
RHDI Female BSP at Both Ends
RHDI Female BSP at Both Ends(S/S)
RVP Cartridge Valve
ITL Internal Parts
Tube Fitting Components
M Nut
M Nut(Stainless)
M Nut(Brass)
DPR Progressive Ring
DPR Progressive Ring(Stainless)
D Cutting Locking Ring
D Cutting Locking Ring(Stainless)
D Cutting Locking Ring(Brass)
FM EO-2 Dual Function Nut
FM EO-2 Dual Function Nut(Stainless)
DOZ EO-2 Soft Sealing Ring
DOZ EO-2 Soft Sealing Ring(Stainless)
GM Bulkhead Fitting Nut
GM Bulkhead Fitting Nut(Stainless)
GM Bulkhead Fitting Nut(Brass)
Blanking Parts
VKA Blanking Plug for Cones
VKA Blanking Plug for Cones(Stainless)
VKA Blanking Plug for Cones(Brass)
ROV Blanking Ends for Tube
ROV Blanking Ends for Tube (Stainless)
Support Sleeves
E for Plastic Tube(Brass)
VH for Metal Tube
VH for Metal Tube(S/S)
VH for Metal Tube(Brass)
Seal Rings
KDS for Banjo Fittings WH/TH
DKA for Banjo Fittings WH/TH & SWVE
DKA for Banjo Fittings WH/TH & SWVE(S/S)
DKI for Pressure Gauge Connectors
ED EOlastic for BSPP & Metric Threads
OR O-ring
Metric Shut-Off Valves
DV Shut-off Valve Pmax 10
LD Shut-off Valve Pmax 40
VDHA High Pessure Valve
VDHB High Pessure Valve -Panel Mt
Metric Alternating Valves
WV Alternating Valve
Metric Two Way Ball Valves
KH Metric Tube to Metric Tube
KH Metric Tube/Metric Tube(Stainless)
KH-R/NPT Female BSP/NPT to Female BSP/NPT
KH-R/NPT Female BSP/NPT to Female BSP/NPT(Stainless)
Metric Three Way Ball Valve
KH3/2 Three Way Ball Valve
Test Point Connectors
GMA1 Met Tube/Met Tube w/Pin-Lock
VKA1 EO Swivel w/Pin-Lock
GMA3 Met Tube/Met Tube w/M16 Thread
GMA3 Met Tube/Met Tube w/M16 Thread(S/S)
VKA3 EO Swivel w/M16 Thread
VKA3 EO Swivel w/M16 Thread
产品分类
0107-12-12
0107-12-16
0107-12-8
0107-16-12
0107-16-16
0107-20-20
0107-2-2
0107-2-4
0107-32-32
0107-4-4
0107-4-6
0107-6-4
0107-6-6
0107-6-8
0107-8-12
0107-8-6
0107-8-8
0130-4-4
0130-6-6
0207-12-12
0207-16-16
0207-20-20
0207-2-2
0207-24-24
0207-32-32
0207-4-4
0207-6-6
0207-8-8
0507-10-8
0507-12-12
0507-16-16
0507-4-4
0630-5-4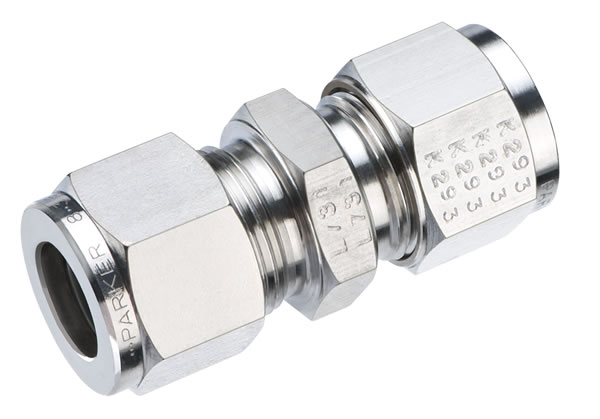 Tube Fitting ,Two Ferrule Compression Fitting - A-LOK Series

0E
1 1/16X12 UNF-2B
1 1/4 FF-S
1 1/4 GG-S
1 1/4 MMO-S
1 1/4 X 3/4 PTR-S
1 3/16X12 UNF-2B
1 5/16X12 UNF-2B
1 5/8X12 UNF-2B
1 7/8X12 UNF-2B
1 CD45-S
1 CR-S
1 DD-S
1 GG-S
1 HP-S
1 MMO-S
1 MMO-SS
1 X 1/2 FG-S
1 X 1/2 PTR-S
1 X 3/4 FG-S
1 X 3/8 PTR-S
1.1/2X1.1/4PTRMS
1/16 HHP-S
1/2 CD45-S
1/2 CD-S
1/2 CD-SS
1/2 CR-S
1/2 DD-S
1/2 DD-SS
1/2 FF-S
1/2 GG-S
1/2 GG-SS
1/2 HHP-S
1/2 HP-S
1/2 KMMOO-S
1/2 MMO-S
1/2 MMO-SS
1/2 MMS-S
1/2 MRO-S
1/2 RRS-SS
1/2 X 1/4 FG-S
1/2 X 1/4 FG-SS
1/2 X 1/4 GG-S
1/2 X 1/4 GG-SS
1/2 X 1/4 PTR-S
1/2 X 1/8 FG-S
1/2 X 1/8 FG-SS
1/2 X 1/8 PTR-S
1/2 X 3/8 FG-S
1/2 X 3/8 FG-SS
1/2 X 3/8 GG-S
1/2 X 3/8 GG-SS
1/2 X 3/8 PTR-B
1/2 X 3/8 PTR-S
1/2CD43BL
1/2CDMS
1/2DD44BL
1/2F3HG-B
1/2FF33MS
1/2FF44BL
1/2FFMS
1/2FFMSS
X1/2FHG4-B
1/2GG44MS
1/2GGMS
1/2HPMSS
1/2KMMOO4BL
1/2X1/4FFMS
1/2X1/4FFMSS
1/2X1/4FG43B
1/2X1/4PTR34MS
1/2X1/4PTRMS
1/2X1/4PTRMSS
1/2X1/8PTR34BL
1/2X1/8PTRMSS
1/2X20 UNF-2B
1/2X3/8FF33MS
1/2X3/8FFMS
1/2X3/8FFMSS
1/2X3/8FG43B
1/2X3/8PTR34MS
1/2X3/8PTRMS
1/2X3/8PTRMSS
1/4 CD45-S
1/4 CD45-SS
1/4 CD-S
1/4 CD-SS
1/4 CR-SS
1/4 DD-S
1/4 DD-SS
1/4 FF-S
1/4 FG-SS
1/4 GG-S
1/4 GG-SS
1/4 HHP-S
1/4 HHP-SS
1/4 HP-S
1/4 KMMOO-S
1/4 MMO-B
1/4 MMO-S
1/4 MMO-SS
1/4 MMS-S
1/4 MRO-S
1/4 RRS-B
1/4 RRS-SS
1/4 X 1/8 FF-S
1/4 X 1/8 FG-S
1/4 X 1/8 FG-SS
1/4 X 1/8 GG-S
1/4 X 1/8 GG-SS
1/4CD43BL
1/4CDMS
1/4CR33BL
1/4CRMS
1/4FF33MS
1/4FFMS
1/4FFMSS
1/4GG44B
1/4GG44MS
1/4HP3B
1/4HPMSS
1/4P4UNBL
1/4X1/4F4OHGS
1/4X1/8FF33MS
1/4X1/8FFMSS
1/4X1/8FG43B
1/4X1/8FG43BL
1/4X1/8PTR34BL
1/4X1/8PTR34MS
1/4X1/8PTR44BL
1/4X1/8PTRMS
1/4X1/8PTRMSS
1/8 CD45-SS
1/8 CD-S
1/8 CD-SS
1/8 CR-S
1/8 CR-SS
1/8 DD-S
1/8 DD-SS
1/8 FG-SS
1/8 GG-S
1/8 GG-SS
1/8 HHP-S
1/8 HHP-SS
1/8 HP-S
1/8 KMMOO-S
1/8 MMO-S
1/8 MMO-SS
1/8 MMS-S
1/8 MRO-S
1/8 RRS-SS
1/8CD43BL
1/8CD45MS
1/8CDMS
1/8CR33BL
1/8FF33MS
1/8FFMS
1/8FFMSS
1/8GG44MS
1/8HPMSS
1/8MMO444BL
1/8MRO434BL
1/8X1/4FF33BL
1/8XM5PTR48BL
10 AOEL6-S
10 BL-S
10 BL-SS
10 BTX-S
10 BTX-SS
10 C5OLO-S
10 C6LO-S
10 C6X-S
10 CCTX-S
10 CLO-S
10 CLO-SS
10 DTX-S
10 ELO-S
10 ETX-S
10 F5OLO-S
10 F5OX-SS
10 F6X-S
10 FF5OLO-S
10 FLO-S
10 FLO-SS
10 FNLBA-S
10 FNL-S
10 FTX-S
10 G6X-S
10 GTX-S
10 HP5ON-S
10 HTX-S
10 JLO-SS
10 JTX-S
10 KLO-S
10 KTX-S
10 LOHB3-S
10 LOHX6-S
10 OTX-S
10 P5ON-S
10 PNLOBA-S
10 PNLO-S
10 PNU-S
10 R5OLO-S
10 R5OLO-SS
10 R5OX-S
10 R6X-SS
10 RTX-S
10 S5OLO-S
10 S6LO-S
10 S6X-S
10 S6X-SS
10 SBR
10 STX-S
10 TL-S
10 TL-SS
10 TPL-S
10 TPL-S BP
10 TPL-SS
10 TX-S
10 TX-S BP
10 TX-SS
10 V6X-S
10 WETX-WLN-SS
10 WNTX-WLN-S
10 XHL6-S
10 XHLO-S
1004-74M
10-1/2 AOEG-S
10-1/2 F5OG-S
10-1/4 F5OG-S
10-10-12S4OMLOS
10-12 C5OLO-S
10-12 F5OG5-S
10-12 LOHB3-S
10-12 V5OLO-S
10126-2-4
10126-4-4
10126-4-5
10126-4-6
10126-6-6
10126-6-8
10126-8-10
10126-8-8
10-12C3MXS
10-12C4OMLOS
10-12C4OMXS
10-12C5OMXS
10-12CMTXS
10-12F3MK4S
10-12F3MXS
10-12F42EDMLOS
10-12F42EDMLOSS
10-12F42EDMXS
10-12F42EDMXSS
10-12F4OMXS
10-12F5OMLOS
10-12F5OMXS
10-12FMTXS
10-12LEMQ1CF
10-12LEMQ2CF
10-12V4OMLOS
10-12XEMQ1CF
10-12XEMQ2CF
10143-12-10
10143-12-12
10143-12-8
10143-16-12
10143-16-16
10143-20-20
10143-2-4
10143-24-24
10143-32-32
10143-4-4
10143-4-5
10143-4-6
10143-6-4
10143-6-5
10143-6-6
10143-6-8
10143-8-10
10143-8-12
10143-8-6
10143-8-8
10146-12-12
10146-16-16
10146-2-4
10146-4-4
10146-6-4
10146-6-5
10146-6-6
10146-8-6
10146-8-8
10143-12-10
10143-2-4
10143-4-4
10143-6-6
1015/B08
1015/B11
1015/B12
1015/B13
1015/FLAREBLOCK
1015/FLAREPIN
1015/MANO
1015-1C
10155-12-12

10155-2-3
10155-2-4
10155-4-3
10155-4-4
10155-4-5
10155-4-6
10155-6-3
10155-6-4
10155-6-6
10155-6-8
10155-8-6
10155-8-8
10156-4-5
10158-12-12
10158-16-16
10158-2-2
10158-2-4
10158-4-4
10158-4-6
10158-6-4
10158-6-6
10158-6-8
10158-8-6
10158-8-8
10-16C4OMLOS
10-16F42EDMLOS
10-16MMLOHB3S
10171-12-12
10171-12-8
10171-16-12
10171-16-16
10171-20-16
10171-20-20
10171-24-24
10171-32-32
10173-12-12
10173-16-16
10173-20-20-SM
10173-24-24-SM
10173-32-32
10178-12-12
10178-16-16
10178-20-20
10178-24-24
101S6-32-32
10178-8-10
10191N-12-12
10191N-12-12C
10191N-16-16
10191N-16-16C
10191N-2-4
10191N-2-4C
10191N-4-4
10191N-4-4C
10191N-4-5
10191N-4-5C
10191N-4-6
10191N-4-6C
10191N-4-8
10191N-6-6
10191N-6-6C
10191N-6-8
10191N-6-8C
10191N-8-10
10191N-8-10C
10191N-8-12
10191N-8-12C
10191N-8-8
10191N-8-8C
10193N-12-12
10193N-12-12C
10193N-16-16
10193N-16-16C
10193N-20-20
10193N-20-20C
10193N-24-24
10193N-24-24C
10193N-32-32
10193N-32-32C
10193N-8-10
10193N-8-10C
10193N-8-8
10193N-8-8C
10243-6-6
10243-8-8
1025/0281031
1025/0281042
1025/0281200
1025-220VMONO50
1025-380VTRI50
10255-8-8
10293N-12-12
10293N-12-12C
10293N-16-16
10293N-16-16C
10293N-20-20
10293N-20-20C
10293N-24-24
10293N-24-24C
10293N-32-32
10293N-32-32C
10293N-8-8
10293N-8-8C
10-3/8 F5OG-S
10343-10-10
10343-10-6
10343-10-8
10343-12-10
10343-12-12
10343-12-8
10343-16-12
10343-16-16
10343-20-20
10343-4-4
10343-5-4
10343-5-5-SM
10343-6-4
10343-6-6
10343-6-6C
10343-8-6
10343-8-8
10343-8-8-SM
10346-10-10
10346-10-6
10346-10-8
10346-12-10
10346-12-12
10346-12-8
10346-14-12
10346-16-12
10346-16-16
10346-20-16
10346-20-20
10346-4-4
10346-4-6
10346-5-4
10346-6-4
10346-6-5
10346-6-6
10346-8-10
10346-8-6
10346-8-8
10355-10-8
10355-12-12
10355-16-16
10355-4-3
10355-4-4
10355-5-4
10355-5-5
10355-6-4
10355-6-5
10355-6-6
10355-8-6
10355-8-8
10370-10-10-SM
10370-10-6-SM
10370-10-8-SM
10370-12-10-SM
10370-12-12-SM
10370-12-8-SM
10370-16-12-SM
10370-16-16-SM
10370-20-10-SM
10370-20-16-SM
10370-20-20-SM
10370-24-24-SM
10370-6-6-SM
10370-8-10-SM
10370-8-6-SM
10370-10-8-SM
10371-10-8
10371-12-12
10371-16-12-SM
10371-16-16
10371-20-12-SM
10371-20-16-SM
10371-20-20
10371-24-24-SM
10371-6-6
10371-8-6
10371-8-8
10373-12-12-SM
10373-16-12
10373-16-16-SM
10373-20-16
10373-20-20-SM
10373-24-20
10373-24-24-SM
10373-32-32-SM
10378-12-12-SM
10378-16-16
10378-20-20-SM
10378-24-20
10378-24-24-SM
103S6-32-32
10391N-6-6
10391N-8-6
10-4 TRLO-S
10-4 TRTX-S
1040/0142205
1040/0142228
1040/025GS-4
1040/025GS-6
1040/025GS-8
1040/025GS-10
1040/025GS-12
1040/025GS-16
1040/025GS-20
1040/025GS-24
1040/LMC0102
1040EU400V
1040-FEEDER
1040LUBCAN
1040LUBSS
1040LUBSS
10-4K6PP4MXS
10-4R6O4MXS
10-4TRMTXSS
10543-8-6
10543-8-8
10555-10-8
10555-4-3
10555-4-4
10555-4-5
10555-5-4
10555-5-5
10555-6-4
10555-6-6
10555-8-6
10555-8-8
10-6 CBU-S
10-6 CTX-S
10-6 TRLO-S
10-6 TRTX-S
10-6 VTX-S
10626-12-10
10626-12-12
10626-16-16
10626-20-20
10626-24-24
10626-32-32
10626-6-6
10626-6-8
10643-10-10
10643-10-10C
10643-10-12
10643-10-6
10643-10-8
10643-10-8C
10643-12-10
10643-12-12
10643-12-12C
10643-12-16
10643-12-8
10643-16-12
10643-16-16
10643-16-16C
10643-16-20
10643-20-16
10643-20-20
10643-20-20C
10643-24-24
10643-32-32
10643-4-4
10643-4-4C
10643-4-6
10643-5-4
10643-5-5
10643-5-6
10643-6-4
10643-6-4C
10643-6-5
10643-6-5C
10643-6-6
10643-6-6C
10643-8-6
10643-8-6C
10643-8-8
10643-8-8C
10646-12-10
10646-12-12
10646-12-16
10646-12-8
10646-14-12
10646-16-12
10646-16-16
10646-20-16
10646-20-20
10646-24-20
10646-6-4
10646-6-5
10646-6-6
10646-6-8
10648-12-8
10648-6-6
10655-10-8
10655-10-8C
10655-12-12
10655-12-12C
10655-12-8
10655-16-16
10655-16-16C
10655-4-2
10655-4-3
10655-4-3C
10655-4-4
10655-4-4C
10655-5-3
10655-5-4
10655-5-4C
10655-5-5
10655-6-4
10655-6-4C
10655-6-5
10655-6-5C
10655-6-6
10655-6-6C
10655-6-8
10655-8-6
10655-8-6C
10655-8-8
10655-8-8C
10656-4-3
10656-4-4
10656-5-4
10656-6-4
10656-6-5
10656-6-6
10656-8-6
10656-8-8
10658-10-8
10658-10-8C
10658-12-12
10658-12-12C
10658-12-8
10658-16-12
10658-16-16
10658-16-16C
10658-3-2
10658-4-2-SM
10658-4-3C
10658-4-4
10658-4-4C
10658-5-4
10658-5-5
10658-6-4
10658-6-5
10658-6-6
10658-6-6C
10658-6-8
10658-8-6
10658-8-6C
10658-8-8
10658-8-8C
10670-10-10
10670-10-6-SM
10670-10-8-SM
10670-12-10-SM
10670-12-12
10670-12-8-SM
10670-14-12-SM
10670-16-20-SM
10670-20-10-SM
10670-20-16-SM
10670-24-20-SM
10670-24-24-SM
10670-6-6
10670-6-6-SM
10670-8-10-SM
10670-8-6-SM
10670-8-8
10670-8-8
10671-10-10
10671-10-12
10671-10-8
10671-12-10
10671-12-10-SM
10671-12-12
10671-12-12C
10671-12-16
10671-12-8
10671-14-12
10671-16-12
10671-16-16
10671-20-16
10671-20-20
10671-24-20
10671-24-24
10671-32-32
10671-6-6
10671-6-6-SM
10671-8-6-SM
10671-8-8
10673-12-12
10673-16-12
10673-16-16
10673-20-16
10673-20-20
10673-24-20-SM
10673-24-24
10673-32-32
10678-12-12
10678-16-12
10678-16-16
10678-20-16
10678-20-20
10678-24-24
10678-32-32
10691N-10-10
10691N-10-10C
10691N-10-10-RD
10691N-12-12
10691N-12-12C
10691N-12-12-RD
10691N-16-16
10691N-16-16C
10691N-4-4
10691N-4-4C
10691N-5-5
10691N-5-5C
10691N-6-6
10691N-6-6C
10691N-8-8
10691N-8-8C
10693N-10-10
10693N-10-10C
10693N-12-12
10693N-12-12C
10693N-16-16
10693N-16-16C
10693N-20-20
10693N-20-20C
10693N-24-24
10693N-24-24C
10693N-32-32
10693N-32-32C
10-6C3MXS
10-6C4OMLOS
10-6C4OMLOSS
10-6C4OMXS
10-6F3MXS
10-6F42EDMLOS
10-6F42EDMLOSS
10-6F42EDMXS
10-6F4OMXS
10-6F642EDMXS
10-6F64OMXS
10-6F6MXS
10-6FMTXS
10-6FMTXSS
10-6TRMLOSSV
10-6TRMTXSS
10791N-12-12
10791N-12-12C
10791N-16-16
10791N-16-16C
10791N-4-4
10791N-4-4C
10791N-6-6
10791N-6-6C
10791N-8-8
10791N-8-8C
10-8 C5OLO-S
10-8 F5OG5-S
10-8 HLO-S
10-8 HTX-S
10-8 LOHB3-S
10-8 TL-S
10-8 TRLO-S
10843-6-6
10891N-12-12
10891N-6-6
10-8C5OMXS
10-8F5OMLOS
10-8F5OMXS
10-8HMK4S
10-8HMTXS
10-8LEMQ1CF
10-8LEMQ2CF
10-8TRMLOSS
10-8TRMTXS
10-8TRMTXSS
10-8XEMQ1CF
10-8XEMQ2CF
10BMLS
10BMLSBP
10BMLSS
10BMTXS
10BMTXSBP
10BMTXSS
10C3MXS
10C3MXSS
10C43-10-4
10C43-10-5
10C43-10-6
10C43-12-5
10C43-12-6
10C43-14-6
10C43-16-8
10C43-16-8C
10C43-20-10
10C43-20-10C
10C43-20-12
10C43-25-12
10C43-30-16
10C43-38-20
10C43-38-20C
10C43-6-4
10C43-8-4
10C46-10-4
10C46-10-5
10C46-10-6
10C46-12-5
10C46-12-6
10C46-14-6
10C46-16-8
10C46-20-10
10C46-20-12
10C46-25-12
10C46-25-16
10C46-30-12
10C46-30-16
10C46-38-20
10C46-6-4
10C46-8-4
10C48-10-4
10C48-10-5
10C48-10-6
10C48-12-5
10C48-12-6
10C48-14-6
10C48-14-8
10C48-16-10
10C48-16-8
10C48-20-10
10C48-20-12
10C48-25-12
10C48-25-16
10C48-30-12
10C48-30-16
10C48-6-4
10C48-8-4
10C4OMLOS
10C4OMLOSS
10C4OMXS
10C4OMXSS
10C55-8-3
10C56-16-8
10C5OMLOS
10C5OMLOSS
10C5OMXS
10C5OMXSS
10C6MK4S
10C6MLOS
10C6MLOSS
10C6MXS
10C6MXSS
10C70-12-6
10C70-14-6
10C70-16-10
10C70-16-8
10C70-20-10
10C70-20-12
10C70-25-10
10C70-25-12
10C70-25-16
10C70-30-16
10C70-38-20
10C71-16-8
10C71-25-12
10C71-30-16
10C71-38-20
10C71-38-24
10C73-20-12
10C73-25-12
10C73-30-16
10C73-38-20
10C73-38-24
10C78-25-12
10C78-30-12
10C78-30-16
10C78-38-20
10C78-38-24
10C79-25-12
10C79-30-16
10CMTXS
10CMTXSS
10E6MK4S
10EMK4S
10EMLOS
10EMLOSS
10EMTXS
10EMTXSS
10F3MK4S
10F3MXS
10F3MXSS
10F42EDMLOS
10F42EDMLOSS
10F42EDMXS
10F42EDMXSS
10F4OMXS
10F5OMLOS
10F5OMLOSS
10F5OMXS
10F5OMXSS
10F63MXS
10F642EDMLS
10F642EDMXS
10F642EDMXSS
10F64OMXS
10F65OMXS
10F6MXS
10FMTXS
10FMTXSS
10FNMK4S
10FNMLS
10FNMLSS
10FNMTXS
10FNMTXSS
10G4MXS
10GMTXSS
10H6MK4S
10HMK4S
10HMLOS
10HMLOSS
10HMTXS
10HMTXSS
10J6MK4S
10JMK4S
10JMLOS
10JMLOSS
10JMTXS
10JMTXSS
10M14G87MLOS
10M18C87OMLOS
10M18C87OMXS
10M18C8OMXS
10M18F82EDMXS
10M18F82EDMXSS
10M18F87OMLOS
10M18F87OMXS
10M18F8OMXS
10M18R87OMXS
10M18RHV82EDMXS
10M18RHZ82EDMXS
10M18S87OMXS
10M22C87OMLOS
10M22C87OMXS
10M22C8OMLOS
10M22C8OMXS
10M22F682EDMLS
10M22F682EDMXS
10M22F687OMLS
10M22F687OMXS
10M22F68OMXS
10M22F82EDMLOS
10M22F82EDMLOSS
10M22F82EDMXS
10M22F87OMLOS
10M22F87OMXS
10M22F8OMXS
10M22R87OMLOS
10M22R87OMXS
10M22R8OMXS
10M22RHV82EDMLOS
10M22RHZ82EDMLOS
10M22S87OMLOS
10M22S87OMXS
10M22S8OMXS
10M22V87OMLOS
10M22V87OMXS
10M22V8OMXS
10M27F687OMLS
10PNMK4S
10PNMTXS
10PNMTXSS
10R4OMLOS
10R4OMXS
10R6MK4S
10R6MLOS
10R6MXS
10RHDMLOS
10RHDMTXS
10RHV42EDMLOS
10RHV42EDMXS
10RHV5OMLOS
10RHV5OMXS
10RHZ42EDMLOS
10RHZ42EDMXS
10RHZ5OMLOS
10RHZ5OMXS
10S4OMLOS
10S4OMXS
10S5OMXS
10S6MK4S
10S6MLOSS
10S6MXS
10TT4LS
10TT4MXS
10TT8LS
10V4OMLOS
10V4OMXS
10V5OMLOS
10V5OMLOSS
10V5OMXS
10V6MXS
10VMTXS
10WEMLOWLNMLS
10WEMTXWLNMS
10WLNMLS
10WMK4WL4NMS
10WMLOWLNMLS
10WMTXWLNMS
10WMTXWLNMSS
10X1
10X1.5
10x1.5/71
10X1/71
10X2
10X2.5/71
11/2X1PTRMS
11/4X1PTRMS
11343-6-4
11343-8-6
11358-12-12
11358-8-8
11526-32-32
11526-40-40
11543-12-12
11543-12-8
11543-16-12
11543-16-16
11543-20-16
11543-20-20
11543-24-20
11543-24-24
11543-24-32
11543-32-20
11543-32-24
11543-32-32
11543-8-8
11543-8-8C
11546-12-10
11546-12-12
11546-16-12
11546-16-16
11546-20-16
11546-8-8
11548-20-16
11548-8-8
11570-12-10
11570-12-12
11570-12-16-1P
11570-16-12-1P
11570-16-16-1P
11570-16-20-1P
11570-20-16-1P
11570-20-20-1P
11570-24-20-1P
11571-10-10
11571-12-10
11571-12-12
11571-16-12
11571-16-16
11571-20-12
11571-20-16
11571-20-20
11571-24-16
11571-24-20
11571-24-24
11571-24-32
11571-32-20
11571-32-24
11571-32-32
11571-32-32C
11571-40-32
11573-12-12
11573-16-16
11573-20-20
11573-24-24
11573-32-32
11578-12-12
11578-16-12
11578-16-16
11578-20-20
11578-24-24
11578-32-32
11643-12-12
11643-16-12
11643-16-16
11643-16-8-1P
11643-20-16
11643-20-20
11646-16-16
11671-12-12
11671-16-12
11671-16-16
11671-20-16
11671-20-20
11671-24-20
11671-24-24
11671-32-24-1P
11671-32-32
11671-40-32
11743-10-10
11743-12-12
11743-12-8
11743-16-12
11743-16-16
11743-20-16
11743-20-20
11743-20-24
11743-24-20
11743-24-24
11743-32-24
11743-32-32
11743-8-8
11746-12-10
11746-12-12
11746-16-12
11746-16-16
11746-20-16
11746-20-20
11746-24-20
11746-8-8
11770-10-10-1P
11770-12-10
11770-12-12
11770-16-12-1P
11770-16-16-1P
11770-20-16
11770-20-16-1P-SL35
11770-20-20
11770-24-20-1P
11770-8-8-1P
11771-10-10
11771-12-10
11771-12-12
11771-12-8
11771-16-12
11771-16-16
11771-16-8
11771-20-16
11771-20-20
11771-20-24
11771-24-20
11771-24-24
11771-32-24
11771-32-32
11773-12-12
11773-12-12-1P
11773-16-12
11773-16-16-1P
11773-32-32
11778-12-12
11778-16-16
11778-16-16-1P
11778-24-24
11778-32-32
11871-20-16-1P
11871-20-20
11871-24-20
11871-24-24
11871-32-24
11871-32-32
11926-40-40
11943-10-10
11943-12-10
11943-12-12
11943-12-12C-1P
11943-12-8
11943-16-12
11943-16-16
11943-16-20-1P
11943-16-8
11943-20-16
11943-20-20
11943-20-20C-1P
11943-20-24
11943-24-20
11943-24-24
11943-32-24
11943-32-32
11943-8-8
11943-8-8C
11946-12-10
11946-12-12
11946-12-16
11946-12-8
11946-16-10
11946-16-12
11946-16-16
11946-20-12
11946-20-16
11946-24-16
11946-8-8
11948-12-10
11948-12-12
11948-16-12
11948-16-16
11948-20-16
11948-8-8
11970-10-10-1P
11970-12-10
11970-12-10-1P-SL90
11970-12-12
11970-12-12-1P-SL80
11970-12-8-1P
11970-16-10
11970-16-12-1P
11970-16-12-1P-SL140
11970-16-20-1P
11970-20-20-1P
11970-24-16-1P
11970-24-20-1P
11970-24-24-1P
11970-32-24-1P
11970-8-8
11971-10-10
11971-12-10
11971-12-12
11971-12-16
11971-12-16-SL100
11971-12-8
11971-16-12
11971-16-16
11971-16-16-1P-SL120
11971-16-16-1P-SL150
11971-16-20
11971-20-16
11971-20-20
11971-20-24
11971-20-24-1P
11971-24-16
11971-24-20
11971-24-24
11971-24-32
11971-32-24
11971-32-32
11971-40-32
11971-8-8
11973-12-12
11973-16-12
11973-16-16
11973-16-16-1P
11973-16-16SL100
11973-16-16SL150
11973-16-16SL90
11973-20-20
11973-24-24
11973-32-32
11978-12-12
11978-12-16SL110
11978-16-12
11978-16-16
11978-16-16-SL100
11978-20-20
11978-24-24
11978-32-32
11C43-10-4
11C43-10-4C
11C43-10-5
11C43-10-6
11C43-12-5
11C43-12-6
11C43-12-6C
11C43-14-6
11C43-16-8
11C43-20-10
11C43-20-12
11C43-25-12
11C43-30-16
11C43-30-16C
11C43-38-20
11C43-6-4
11C43-8-4
11C46-10-4
11C46-10-5
11C46-10-6
11C46-12-5
11C46-12-6
11C46-14-6
11C46-14-8
11C46-16-10
11C46-16-8
11C46-20-10
11C46-20-12
11C46-25-10
11C46-25-12
11C46-25-16
11C46-30-16
11C46-38-20
11C46-6-4
11C46-8-4
11C48-10-4
11C48-10-5
11C48-10-6
11C48-12-5
11C48-12-6
11C48-14-6
11C48-14-8
11C48-16-10
11C48-16-8
11C48-20-10
11C48-20-12
11C48-20-8
11C48-25-10
11C48-25-12
11C48-25-16
11C48-30-12
11C48-30-16
11C48-38-20
11C48-6-4
11C48-8-4
11C55-12-5
11C55-12-6
11C55-16-8
11C58-12-6
11C70-12-6
11C70-14-6
11C70-16-10
11C70-16-8
11C70-16-8C
11C70-20-10
11C70-20-12
11C70-20-8
11C70-25-10
11C70-25-12
11C70-25-16
11C70-30-12
11C70-30-16
11C70-38-20
11C70-38-20C
11C70-8-6
11C71-16-8
11C71-20-10
11C71-20-12
11C71-25-12
11C71-30-16
11C71-38-20
11C73-20-12
11C73-25-12
11C73-25-16
11C73-30-16
11C73-30-20
11C73-38-20
11C73-38-32
11C78-20-12
11C78-25-12
11C78-30-16
11C78-38-20
11C79-25-12
11C79-30-16
11C79-38-20
11D43-10-5
11D43-10-6
11D43-10-6C
11D43-10-8
11D43-12-4
11D43-12-4C
11D43-12-6
11D43-12-6C
11D43-15-8
11D43-18-10
11D43-18-12
11D43-22-12
11D43-28-16
11D43-35-20
11D43-6-4
11D43-6-4C
11D43-8-4
11D43-8-4C
11D43-8-6
11D46-10-4
11D46-10-5
11D46-10-6
11D46-12-4
11D46-12-5
11D46-12-6
11D46-12-8
11D46-15-6
11D46-15-8
11D46-18-8
11D46-22-12
11D46-28-16
11D46-6-4
11D46-8-4
11D48-10-4
11D48-10-5
11D48-10-6
11D48-12-4
11D48-12-6
11D48-15-6
11D48-15-8
11D48-18-10
11D48-18-8
11D48-22-12
11D48-28-16
11D48-35-20
11D48-6-4
11D48-8-4
11D54-12-6
11D54-6-4
11D54-8-4
11D55-10-5
11D55-10-6
11D55-12-6
11D55-15-8
11D55-15-8
11D55-18-12
11D55-22-12
11D55-28-16
11D55-6-2
11D55-6-3
11D55-6-4
11D55-8-4
11D56-10-5
11D58-10-6
11D58-12-6
11D58-15-8
12 AOEL6-S
12 BL-S
12 BL-SS
12 BTX-SS
12 C5BU-S
12 C5BU-S V0894
12 C5OLO-S
12 C5OX-S
12 C6LO-S
12 C6X-S
12 C6X-SS
12 CCTX-S
12 CLO-S
12 CLO-SS
12 CTX-S
12 DTX-S
12 DTX-SS
12 EBU-S
12 ELO-S
12 F5BU-S
12 F5BU-S V0894
12 F5OLO-S
12 F5OLO-S V0894
12 F5OX-SS
12 F6X-S
12 FBU-S
12 FF5OLO-S
12 FLO-S
12 FLO-SS
12 FNLBA-S
12 FNTX-S
12 FTX-B
12 G6X-S
12 GTX-S
12 HP5ON-S
12 JBU-S
12 JTX-S
12 KLO-S
12 KTX-S
12 LHQ1-S
12 LHQ2-S
12 LOHB3-S
12 LOHX6-S
12 LVQ1-S
12 LVQ2-S
12 OTX-S
12 P5ON-S
12 P5ON-S V0894
12 PNLOBA-S
12 PNLO-S
12 PNTX-S
12 R5BU-S V0894
12 R5OLO-S
12 R5OLO-SS
12 R5OX-S
12 R6LO-S
12 R6X-SS
12 RTX-S
12 RTX-SS
12 S5OLO-S
12 S5OLO-SS
12 S5OX-S
12 S6LO-S
12 S6X-SS
12 SBR
12 STX-S
12 STX-SS
12 TL-S
12 TL-SS
12 TPL-S
12 TPL-S BP
12 TPL-SS
12 TU-S
12 TU-SS
12 TX-S
12 TX-S BP
12 TX-SS
12 V5OLO-S
12 V6X-SS
12 VTX-SS
12 WELO-WLNL-S
12 WETX-WLN-S
12 WETX-WLN-SS
12 WLO-WLNL-S
12 WTX-WLN-S
12 XEQ2-S
12 XHL6-S
12 XHLO-S
12 XHQ1-S
12 XHQ2-S
12 XVQ1-S
12 XVQ2-S
1200P-2-2
1202LT-3
1202LT-3-3
1202LT-4
1202LT-4-4
1202LT-5
1202LT-5-5
1202LT-6
1202LT-6-6
1202P-4-4
12-1/2 F5OG-S
12-10 F5OG5-S
12-10 HLO-S
12-10 LOHB3-S
12-10 TL-S
12-10 V5OLO-S
12-10 V5OX-S
12-10C5OMLOS
12-10C5OMXS
12-10F5OMLOS
12-10F5OMXS
12-10TRMLONS
12-10TRMLOS
12-10TRMTXS
12-10TRMTXSS
12-16 CLO-S
12-16 F5OX-S
12-16 FLO-S
12-16 FTX-S
12-16 LOHB3-S
12-16 V5OLO-S
12-16C4OMLOS
12-16C4OMXS
12-16C5OMLOS
12-16CMTXS
12-16F3MK4S
12-16F3MXS
12-16F42EDMLOS
12-16F42EDMXS
12-16F4OMXS
12-16F5OMLOS
12-16F5OMXS
12-16FMK4S
12-16LEMQ1CF
12-16LEMQ2CF
12-16V4OMLOS
12-16XEMQ1CF
12-16XEMQ2CF
12-20MMLOHB3S
12-3/4 F5OG-S
12-4 TRLO-S
12-4 TRTX-S
12-4K6PP4MXS
12-4R6O4MXS
12-4TRMTXSS
12-6 TRLO-S
12-6 TRTX-S
12671-12-12
12671-20-16
12671-20-20
12671-24-24
12671-32-24
12671-32-32
12-6F42EDMXS
12-6F4OMXS
12-6HMK4S
12-6TRMLOSS
12-6TRMTXSS
12771-12-12
12771-16-16
12771-20-20
12771-24-24
12771-32-32
12-8 C5BU-S
12-8 C5OX-S
12-8 C5OX-S V0894
12-8 CTX-S
12-8 DTX-S
12-8 F5OG5-S
12-8 F5OLO-S
12-8 F5OX-S
12-8 F6X-S
12-8 GTX-S
12-8 TL-S
12-8 TRLO-S
12-8 TRTX-S
12-8 VTX-S
12891N-10-10
12891N-12-12
12891N-4-4
12891N-5-5
12891N-5-6
12891N-6-6
12891N-8-8
12-8C3MXS
12-8C4OMLOS
12-8C4OMLOSS
12-8C4OMXS
12-8C4OMXSS
12-8CMTXSS
12-8F3MXS
12-8F42EDMLOS
12-8F42EDMLOSS
12-8F42EDMXS
12-8F42EDMXSS
12-8F4OMXS
12-8F5OMXSS
12-8F63MXS
12-8F642EDMXS
12-8F64OMXS
12-8F6MXS
12-8FMK4S
12-8FMTXS
12-8FMTXSS
12-8HMK4S
12-8TRMLOSS
12-8TRMTXSS
129HB-4-4
12AP1CF
12AP2CF
12BMLS
12BMLSBP
12BMLSS
12BMTXS
12BMTXSBP
12BMTXSS
12C3MXS
12C3MXSS
12C3P4S
12C3T4S
12C4OMLOS
12C4OMLOSS
12C4OMXS
12C4OMXSS
12C5OMLOSS
12C5OMXS
12C5OMXSS
12C6MK4S
12C6MLOS
12C6MLOSS
12C6MXS
12C6MXSS
12CMTXS
12CMTXSS
12CPM1CF
12CPM2CF
12E6MK4S
12EMK4S
12EMLOSS
12EMTXS
12EMTXSS
12F3MK4S
12F3MXS
12F3MXSS
12F3P4S
12F3T4S
12F42EDMLOS
12F42EDMLOSS
12F42EDMXS
12F42EDMXSS
12F4OMXS
12F4OMXSS
12F5OMLOS
12F5OMLOSS
12F5OMXS
12F5OMXSS
12F63MXS
12F63P4S
12F642EDMLS
12F642EDMXS
12F642EDMXSS
12F64OMXS
12F65OMXS
12F6MXS
12FMK4S
12FMTXS
12FMTXSS
12FNMK4S
12FNMLS
12FNMLSS
12FNMTXS
12FNMTXSS
12G3P4S
12G4MXS
12G63P4S
12GMTXSS
12HMK4S
12HMLOS
12HMLOSS
12HMTXS
12HMTXSS
12HP46S
12HP4S
12J6MK4S
12JMK4S
12JMLOS
12JMLOSS
12JMTXS
12JMTXSS
12LEMQ1CF
12LEMQ2CF
12M14G87MLOS
12M22C87OMLOS
12M22C87OMXS
12M22C8OMXS
12M22F82EDMXS
12M22F87OMLOS
12M22F87OMXS
12M22F8OMXS
12M27C87OMLOS
12M27C87OMXS
12M27C8OMLOS
12M27C8OMXS
12M27F682EDMLS
12M27F682EDMXS
12M27F687OMLS
12M27F687OMXS
12M27F68OMXS
12M27F82EDMLOS
12M27F82EDMLOSS
12M27F82EDMXS
12M27F87OMLOS
12M27F87OMXS
12M27F8OMXS
12M27R87OMLOS
12M27R87OMXS
12M27R8OMXS
12M27RHV82EDMLOS
12M27RHV82EDMXS
12M27RHZ82EDMLOS
12M27RHZ82EDMXS
12M27S87OMLOS
12M27S87OMXS
12M27S8OMXS
12M27V87OMLOS
12M27V87OMXS
12M27V8OMXS
12M33F87OMLOS
12PNMK4S
12PNMLOS
12PNMTXS
12PNMTXSS
12R4OMLOS
12R4OMXS
12R6MK4S
12R6MXS
12RHDMLOS
12RHDMTXS
12RHV42EDMLOS
12RHV42EDMXS
12RHV5OMLOS
12RHV5OMXS
12RHZ42EDMLOS
12RHZ42EDMXS
12RHZ5OMLOS
12RHZ5OMXS
12RMTXS
12S4OMLOS
12S4OMXS
12S6MK4S
12S6MLOSS
12S6MXS
12TT4LS
12TT4XS
12TT8LS
12V3MXS
12V3P4S
12V3T4S
12V4OMLOS
12V4OMXS
12V5OMLOSS
12V5OMXS
12V6MXS
12VMTXS
12WEMTXWLNMS
12WLNMLS
12WLNMLSS
12WMK4WL4NMS
12WMLOWLNMLSS
12WMTXWLNMS
12WMTXWLNMSS
12X1
12X1.5
12X1.5/71
12X1/71
12X2
12XEMQ1CF
12XEMQ2CF
13726-10-10
13726-10-12
13726-12-10
13726-12-12-SM
13726-16-16
13726-20-20
13726-24-24
13726-6-6
13726-8-8
13743-10-10
13743-10-8
13743-12-10
13743-12-12
13743-12-16-SM
13743-12-8
13743-16-16
13743-20-16
13743-20-20
13743-4-4
13743-5-4
13743-6-4
13743-6-5-SM
13743-6-6
13743-8-6
13743-8-8
13746-12-10
13746-12-12
13746-16-12
13746-16-16
13746-20-16
13746-20-20
13746-6-4
13746-6-5
13746-6-6
13748-12-10
13748-12-12
13748-12-16
13748-16-12
13748-16-16
13748-20-16
13748-6-4
13748-6-5
13748-6-6
13755-10-8
13755-12-12
13755-16-16
13755-4-3
13755-4-4
13755-5-4
13755-6-5
13755-6-6
13755-8-6
13755-8-8
13770-10-10-SM
13770-10-6
13770-10-8-SM
13770-12-10-SM
13770-12-12-SM
13770-12-8
13770-16-12-SM
13770-16-16-SM
13770-20-10
13770-20-16
13770-20-20-SM
13770-8-10-SM
13770-8-6
13770-8-8-SM
13771-10-10
13771-10-8
13771-12-12
13771-12-12C
13771-16-16
13771-20-20
13771-20-20C
13771-6-6
13771-8-8
13773-16-12
13773-16-16-SM
13773-20-20-SM
13773-24-24-SM
13773-32-32-SM
13778-12-12-SM
13778-16-16
13778-20-20-SM
13778-24-24
13778-32-32-SM
13791N-10-10
13791N-12-12
13791N-16-16
13791N-4-4
13791N-5-5
13791N-6-6
13791N-8-8
13926-10-10
13926-10-12
13926-12-12
13926-16-16
13926-20-20
13926-24-24
13926-4-4
13926-6-6
13926-8-8
13943-10-10
13943-10-10-SM
13943-10-8
13943-10-8
13943-10-8C
13943-12-10
13943-12-12
13943-12-12C
13943-12-12-SM
13943-12-8
13943-16-12
13943-16-16
13943-16-16C-SM
13943-16-16-SM
13943-20-20
13943-20-20C
13943-24-24
13943-4-4
13943-5-4
13943-5-5
13943-6-4
13943-6-4-SM
13943-6-5
13943-6-6
13943-6-6C
13943-6-8
13943-8-6
13943-8-8
13943-8-8C
13946-12-10
13946-12-12
13946-12-8
13946-14-12
13946-16-12
13946-16-16
13946-20-16
13946-20-20
13946-6-4
13946-6-4-SL45
13946-6-5
13946-6-6
13948-12-10
13948-12-12
13948-12-16
13948-12-8
13948-16-12
13948-16-16
13948-20-16
13948-6-4
13948-6-5
13948-6-6
13948-6-6-SL37
13948-6-8
13948-8-6
13955-10-8
13955-12-12
13955-16-16
13955-4-3
13955-4-4
13955-5-4
13955-6-4
13955-6-5
13955-6-6
13955-8-6
13955-8-8
13956-4-3
13956-4-4
13956-6-4
13956-6-6
13956-8-6
13956-8-8
13958-10-8
13958-12-12
13958-16-16
13958-4-4
13958-4-4
13958-5-4
13958-6-5
13958-6-6
13958-8-6
13958-8-8
13970-10-10-SM
13970-10-6
13970-10-8-SM
13970-12-10-SM
13970-12-12
13970-12-12-SM
13970-12-16-SM
13970-12-8-SM
13970-16-12-SM
13970-16-16-SM
13970-20-10
13970-20-16
13970-20-20-SM
13970-24-24-SM
13970-6-6-SM
13970-6-8
13970-8-10-SM
13970-8-8-SM
13971-10-8
13971-12-12
13971-12-12C-SM
13971-12-12-SM
13971-16-12-SM
13971-16-16
13971-20-20
13971-20-20C
13971-20-24-SM
13971-24-20-SM
13971-24-24
13971-24-24C
13971-24-24-SM
13971-6-6
13971-8-8
13973-12-12
13973-16-12
13973-16-16
13973-16-16-SM
13973-20-16
13973-20-20
13973-24-20
13973-24-24-SM
13973-32-32-SM
13978-12-12
13978-16-16
13978-20-20
13978-20-20-SM
13978-24-24
13991N-10-10
13991N-12-12
13991N-16-16
13991N-4-4
13991N-5-5
13991N-6-6
13991N-8-8
13D43-10-4
13D43-10-4C
13D43-12-5
13D43-14-6C
13D43-16-12
13D43-16-8
13D43-16-8C
13D43-20-12
13D43-25-12
13D43-30-16
13D43-38-20C
13D46-10-4
13D46-10-6
13D46-12-5
13D46-12-6
13D46-14-6
13D46-16-8
13D46-20-10
13D46-20-12
13D46-25-12
13D46-6-4
13D46-8-4
13D48-10-4
13D48-10-5
13D48-10-6
13D48-12-5
13D48-12-6
13D48-14-6
13D48-16-10
13D48-16-8
13D48-20-10
13D48-20-12
13D48-25-12
13D48-6-4
13D48-8-4
13D55-10-4
13D55-12-5
13D55-14-6
13D55-16-8
13D55-16-8C
13D55-20-12
13D55-25-12
13D55-8-3
13D58-20-12
13D70-20-10
13D70-20-12
13D70-25-12
13D70-25-16
13D70-30-16
13D71-25-12C
13D71-30-16C
13D71-38-20
13D71-38-20C
13V26-4-4-SM
13V26-8-8
13V43-4-4-SM
13V46-10-10
13V46-10-8
13V46-4-4
13V46-4-4-SW14
13V46-4-6
13V46-5-4
13V46-8-6
13V46-8-8
13V48-10-6
13V48-10-8
13V48-4-4
13V48-5-4
13V48-8-6
13V48-8-6-SL21
13V48-8-8
13W26-10-10
13W26-8-8
13W43-4-4-SM
13W43-5-4-SM
13W43-8-6-SM
13W46-10-10
13W46-10-10SL45
13W46-10-6
13W46-10-8
13W46-4-4
13W46-4-6
13W46-5-4
13W46-5-5
13W46-8-6
13W46-8-8
13W48-10-10
13W48-10-6
13W48-10-8
13W48-4-4
13W48-4-6
13W48-5-4
13W48-5-5
13W48-8-6
13W48-8-6-SL41
13W48-8-8
14 ETX-S
14 HP5ON-S
14 HTX-S
14 JTX-S
14 TU-S
14126-10-10
14126-12-12
14126-16-16
14126-4-4
14126-6-6
14126-8-8
14143-10-10
14143-10-8
14143-12-12
14143-14-12
14143-16-16
14143-20-20
14143-4-4
14143-4-4-NL
14143-5-4
14143-6-4
14143-6-6
14143-6-6-NL
14143-8-6
14143-8-8
14143-8-8-2H
14146-12-12
14146-6-4
14146-6-6
14155-6-6
14171-12-12
14171-16-16
14171-6-6
14191N-10-10
14191N-12-12
14191N-16-16
14191N-4-4
14191N-5-5
14191N-6-6
14191N-8-8
14926-14-6
14926-14-8
14943-10-4
14943-12-4
14943-14-4
14943-14-5
14943-16-6
14943-16-6-SP01
14943-18-8
14943-22-10
14943-22-8
14943-26-12
14943-30-16
14946-10-4
14946-12-4
14946-14-4
14946-14-5
14946-14-6
14946-16-5
14946-16-6
14946-17-4
14946-17-6
14946-18-6
14946-18-8
14946-22-10
14946-22-8
14946-26-12
14948-18-8
14955-12-5
14956-12-4
14A73-20-16-1P
14A73-20-20
14A73-24-20-1P
14A73-24-24-1P
14A73-32-24-1P
14A73-32-32
14A78-20-16-1P
14A78-20-20
14A78-24-20-1P
14A78-24-24
14A78-32-32
14B73-20-20-1P
14F73-20-16-1P
14F73-20-20
14F73-20-20-1P
14F73-24-20-1P
14F73-24-24-1P
14F73-24-32-1P
14F73-32-24-1P
14F73-32-32
14F78-20-16-1P
14F78-20-20
14F78-24-24
14F78-32-24-1P
14F78-32-32
14G73-20-20-1P
14G73-32-32-1P
14M73-20-20-1P
14N73-20-16-1P
14N73-20-16-1P-SL90
14N73-20-20
14N73-20-20-1P-SL150
14N73-24-20-1P
14N73-24-24-1P
14N73-32-24-1P
14N73-32-32
14N78-20-16
14N78-20-20
14N78-24-20-1P
14N78-24-24-1P
14N78-32-32
14X1.5
14X1.5/71
14X2
14X2.5/71
14X2/71
15X1.5
15X1.5/71
15X1/71
15X2
15x2.5
15X2/71
16
16 AOEL6-S
16 BL-S
16 BL-SS
16 BTX-S
16 BTX-SS
16 C5BU-S
16 C5BU-S V0894
16 C5BU-SS
16 C5OLO-S
16 C5OLO-S V0894
16 C5OX-S
16 C5OX-SS
16 C6LO-S
16 CBU-S
16 CCCTX-S
16 CCTX-S
16 CLO-S
16 CLO-SS
16 CTX-S
16 DTX-S
16 DTX-SS
16 ELO-S
16 ETX-S
16 F5BU-S V0894
16 F5OHAO-S
16 F5OHAO-S V0894
16 F5OLO-S
16 F5OX-SS
16 FBU-S
16 FF5OLO-S
16 FLO-S
16 FLO-SS
16 FNLBA-S
16 FNL-S
16 FNTX-S
16 FTX-S
16 G6X-S
16 GTX-S
16 HP5ON-S
16 HTX-S
16 JLO-SS
16 JTX-S
16 KLO-S
16 KTX-S
16 LHQ1-S
16 LHQ2-S
16 LOHB3-S
16 LOHX6-S
16 LVQ1-S
16 LVQ2-S
16 OTX-S
16 P5ON-S
16 PNLOBA-S
16 PNLO-S
16 PNTX-S
16 R5OLO-SS
16 R5OX-S
16 R6LO-S
16 R6X-S
16 RTX-S
16 S5OLO-S
16 S5OX-S
16 SBR
16 STX-S
16 TL-S
16 TL-SS
16 TPL-S
16 TPL-S BP
16 TPL-SS
16 TX-S
16 TX-S BP
16 TX-SS
16 V5OLO-S
16 V5OX-S V0894
16 VTX-S
16 VTX-SS
16 WELO-WLNL-S
16 WETX-WLN-S
16 WTX-WLN-S
16 XHL6-S
16 XHLO-S
16 XHQ1-S
16 XHQ2-S
16 XVQ1-S
16 XVQ2-S
16-1 F5OF-S
16-10 TL-S
16-10 TRLO-S
16-10 TRTX-S
16-10HMK4S
16-12 C5OLO-S
16-12 C5OX-S
16-12 C5OX-S V0894
16-12 CBU-S
16-12 CLO-S
16-12 CTX-S
16-12 F5OG5-S
16-12 F5OX-S
16-12 FBU-S
16-12 FLO-S
16-12 HLO-S
16-12 HTX-S
16-12 LOHB3-S
16-12 TL-S
16-12 TRLON-S
16-12 TRLO-S BP
16-12 TRTX-S
16-12 VTX-S
16-12C3MXS
16-12C4OMLOS
16-12C4OMLOSS
16-12C4OMXS
16-12C4OMXSS
16-12C5OMXS
16-12CMTXSS
16-12F3MK4S
16-12F3MXS
16-12F42EDMLOS
16-12F42EDMLOSS
16-12F42EDMXS
16-12F42EDMXSS
16-12F4OMXS
16-12F5OMLOS
16-12F5OMXS
16-12F5OMXSS
16-12F63MXS
16-12F642EDMXS
16-12F64OMXS
16-12F6MXS
16-12FMK4S
16-12FMTXS
16-12FMTXSS
16-12HMK4S
16-12HMLOS
16-12HMTXS
16-12TRMLONSS
16-12TRMTXSS
16-12TRTXS
16-12V5OMLOS
16-12XEMQ1CF
16-12XEMQ2CF
16-16F6MK4S
16-20 C5OLO-S
16-20 F5BU-S V0894
16-20 F5OLO-S V0894
16-20 F5OX-S
16-20 F5OX-S V0894
16-20 LOHB3-S
16-20C4OMLOS
16-20F42EDMLOS
16-20F42EDMXS
16-20F4OMXS
16-20F5OMLOS
16-20LEMQ1CF
16-20LEMQ2CF
16-20XEMQ1CF
16-20XEMQ2CF
16-24 FTX-S
16-24F42EDMLOS
16-25MMLOHB3S
164CA-6
16-4K6PP4MXS
164PL-4
164PL-6
16-4R6O4MXS
165PMT-4
16791N-10-10
16791N-12-12
16791N-4-4
16791N-5-5
16791N-6-6
16791N-8-8
16-8 TRBTXN-S
16-8 TRBTX-S
16-8 TRLO-S
16-8 TRTXN-S
16-8 TRTX-S
16826-10-10
16826-10-12
16826-4-4
16826-4-4BS
16826-5-5
16826-8-10
16826-8-8
16846-10-10
16846-10-12
16846-10-6
16846-10-8
16846-4-4
16846-4-6
16846-5-4
16846-8-10
16846-8-6
16846-8-8
16848-10-10
16848-10-12
16848-10-6
16848-10-8
16848-4-4
16848-4-6
16848-5-4
16848-5-5
16848-5-6
16848-8-10
16848-8-12
16848-8-5
16848-8-6
16848-8-8
16870-4-6-SM
16870-5-6-SM
16-8HMK4S
16-8TRMLOSS
16-8TRMTXSS
16991N-10-10
16991N-12-12
16991N-4-4
16991N-5-5
16991N-5-6
16991N-6-6
16991N-8-8
169CA-4-4
169CA-4-6
169CA-6-2
169CA-6-4
169CA-6-6
169CA-6-8
169P-6-6
16A43-12-12
16A43-16-16
16A43-20-16
16A43-20-20
16A46-12-12
16A46-16-16
16A46-20-20
16A46-8-16
16A46-8-8
16A70-12-12
16A70-8-8
16A71-12-12
16A71-16-12
16A71-16-16
16A71-20-16
16A71-20-20
16A71-24-24
16A71-32-32
16A73-12-12
16A73-16-12-1P
16A73-16-16
16A73-20-16
16A73-20-20
16A73-24-24
16A73-32-32
16A78-12-12
16A78-16-12
16A78-16-16
16A78-20-16
16A78-20-20
16A78-20-24-1P
16A78-24-20
16A78-24-24
16A78-32-32
16A79-12-12
16A79-16-16
16A79-16-20
16A79-20-16
16A79-20-20
16AP1CF
16AP2CF
16BMLS
16BMLSBP
16BMLSS
16BMTXS
16BMTXSBP
16BMTXSS
16C3MXS
16C3P4S
16C3T4S
16C4OMLOS
16C4OMLOSS
16C4OMXS
16C4OMXS V0894
16C4OMXSS
16C5OMLOSS
16C5OMXS
16C5OMXSS
16C6MK4S
16C6MLOSS
16C6MXS
16C6MXSS
16CMTXS
16CMTXSS
16CPM1CF
16CPM2CF
16E6MK4S
16E70-12-12-1P
16E70-8-10-1P
16E73-12-16-1P
16E73-16-16-1P
16E73-24-24-1P-SL23
16E78-12-12
16E78-16-16
16E78-20-20
16E78-24-24
16E78-32-32
16EMK4S
16EMLOSS
16EMTXS
16EMTXSS
16F3MK4S
16F3MXS
16F3P4S
16F3T4S
16F42EDMLOS
16F42EDMLOSS
16F42EDMXS
16F42EDMXSS
16F43-12-12
16F43-16-16
16F43-20-20
16F46-12-10
16F46-12-12
16F46-16-16
16F46-20-20
16F46-8-10
16F48-12-12
16F48-12-16
16F48-16-16
16F4OMXS
16F5OMLOS
16F5OMLOSS
16F5OMXS
16F5OMXSS
16F63MXS
16F63P4S
16F642EDMLS
16F642EDMXS
16F642EDMXSS
16F64OMXS
16F65OMXS
16F6MXS
16F70-12-10-1P
16F70-12-12-1P
16F70-12-12-1P-SL85
16F70-12-12-1P-SL95
16F70-12-16
16F70-12-8
16F70-16-12
16F70-16-16-1P
16F70-20-16
16F70-20-20-1P
16F70-24-20-1P
16F70-24-24-1P
16F70-8-10
16F70-8-10-SL42
16F70-8-12-1P
16F70-8-8-1P
16F71-12-12
16F71-16-12
16F71-16-16
16F71-20-16
16F71-20-20
16F71-24-24
16F71-32-32
16F73-12-12
16F73-12-16-1P
16F73-16-12-1P
16F73-16-16
16F73-20-16-1P
16F73-20-20
16F73-20-20-1P
16F73-24-20
16F73-24-24
16F73-32-32
16F73-8-12-1P
16F78-12-10
16F78-12-12
16F78-16-12
16F78-16-16
16F78-16-20-1P
16F78-20-16
16F78-20-20
16F78-24-20
16F78-24-24
16F78-32-32
16F79-12-12
16F79-16-16
16F79-16-20
16F79-20-16
16F79-20-20
16FMK4S
16FMTXS
16FMTXSS
16FNMK4S
16FNMLS
16FNMLSS
16FNMTXS
16FNMTXSS
16G3P4S
16G4MXS
16G63P4S
16GMTXSS
16GQSBSX
16H6MK4S
16HMK4S
16HMLOS
16HMLOSS
16HMTXS
16HMTXSS
16HP46S
16J6MK4S
16JMK4S
16JMLOS
16JMLOSS
16JMTXS
16JMTXSS
16LEMQ1CF
16LEMQ2CF
16M27F87OMXS
16M33C87OMLOS
16M33C87OMXS
16M33C8OMLOS
16M33C8OMXS
16M33F682EDMLS
16M33F682EDMXS
16M33F687OMLS
16M33F687OMXS
16M33F68OMXS
16M33F82EDMLOS
16M33F82EDMLOSS
16M33F82EDMXS
16M33F87OMLOS
16M33F87OMXS
16M33F8OMXS
16M33R87OMLOS
16M33R87OMXS
16M33R8OMXS
16M33RHV82EDMLOS
16M33RHV82EDMXS
16M33RHZ82EDMLOS
16M33RHZ82EDMXS
16M33S87OMLOS
16M33S87OMXS
16M33S8OMXS
16M33V87OMLOS
16M33V87OMXS
16M33V8OMXS
16N43-12-12
16N43-12-16-1P
16N43-16-16
16N43-20-20
16N43-24-24
16N43-8-8C-1P
16N46-12-10
16N46-12-12
16N46-16-12
16N46-16-16
16N46-20-20
16N48-12-12
16N48-12-16
16N48-12-20
16N48-16-16
16N48-8-12
16N70-12-10-1P
16N70-12-10-SL65
16N70-12-10-SL70
16N70-12-12
16N70-12-12-1P
16N70-12-12-1P-SL200
16N70-12-12-SL100
16N70-12-12SL110
16N70-12-12SL81
16N70-12-12SL95
16N70-12-16-1P
16N70-12-8-1P
16N70-16-10
16N70-16-12-1P
16N70-16-12SL100
16N70-16-12SL85
16N70-16-16-1P
16N70-16-16-1P-SL79
16N70-16-16SL85
16N70-20-16-1P
16N70-20-16-1P-SL79
16N70-20-20-1P
16N70-20-20C-1P
16N70-24-20-1P
16N70-24-24-1P
16N70-8-10
16N70-8-10-1P-SL42
16N70-8-10-1P-SL90
16N70-8-10-SL100
16N70-8-12-1P
16N70-8-12-1P-SL95
16N70-8-8
16N70-8-8-1P
16N70-8-8-1P-SL37
16N70-8-8-1P-SL63
16N71-12-12
16N71-12-8
16N71-16-12
16N71-16-12-1P-SL120
16N71-16-12SL100
16N71-16-16
16N71-16-16-1P-SL100
16N71-20-16
16N71-20-16-1P-SL180
16N71-20-20
16N71-20-24
16N71-24-20-1P
16N71-24-24
16N71-32-32
16N71-8-12-1P
16N73-12-12
16N73-12-12-1P-SL85
16N73-12-12SL100
16N73-12-12SL150
16N73-12-16-1P
16N73-12-16SL150
16N73-16-16
16N73-16-16-1P-SL80
16N73-16-16SL116
16N73-16-16SL150
16N73-16-20-1P
16N73-20-12-1P
16N73-20-16
16N73-20-20
16N73-20-20-1P
16N73-20-20-SL100
16N73-24-20
16N73-24-24
16N73-24-24-1P-SL90
16N73-32-32
16N73-8-12-1P
16N78-12-10
16N78-12-12
16N78-12-12-1P-SL85
16N78-12-12-1P-SL90
16N78-16-12
16N78-16-16
16N78-16-16-1P-SL140
16N78-16-16-1P-SL160
16N78-16-16SL116
16N78-16-20-1P
16N78-20-12-1P
16N78-20-16
16N78-20-20
16N78-20-20SL100
16N78-20-20-SL120
16N78-20-20SL165
16N78-20-20SL190
16N78-20-20-SL250
16N78-20-20SL85
16N78-24-16
16N78-24-20
16N78-24-20SL190
16N78-24-24
16N78-24-24-1P-SL140
16N78-32-24
16N78-32-32
16N79-12-12
16N79-12-16
16N79-16-12
16N79-16-16
16N79-20-16
16N79-20-20
16N79-24-20
16PNMK4S
16PNMTXS
16PNMTXSS
16R4OMLOS
16R4OMXS
16R5OMLOS
16R6MK4S
16R6MXS
16RHDMLOS
16RHDMTXS
16RHV42EDMLOS
16RHV42EDMXS
16RHV5OMLOS
16RHV5OMXS
16RHZ42EDMLOS
16RHZ42EDMXS
16RHZ5OMLOS
16RHZ5OMXS
16S4OMLOS
16S4OMXS
16S6MK4S
16S6MLOS
16S6MXS
16TT4LS
16TT4XS
16TT8LS
16V3P4S
16V3T4S
16V4OMLOS
16V4OMXS
16V5OMXS
16V6MXS
16VMTXS
16WLNMLS
16WMK4WL4NMS
16WMLOWLNMLS
16WMTXWLNMS
16WMTXWLNMSS
16X1.5
16X1.5/71
16X2
16X2.5
16X2.5/71
16X2/71
16XEMQ1CF
16XEMQ2CF
170CA-4-2
170CA-4-4
171CA-4-2
171CA-4-4
171CA-6-4
171PL-4-4
171PL-6-6
172CA-4-4
172CA-6-4
172P-4-4
176CA-4-2
17791N-12-12
17791N-6-6
18X1.5
18X2
18x2.5
18X2.5/71
18X2/71
18X3
19146-12-12
19146-16-16
19146-4-4
19146-4-5
19146-6-5
19146-6-6
19146-8-6
19146-8-8
19226-20-20
19243-10-10
19243-10-8
19243-12-10
19243-12-12
19243-12-8
19243-16-16
19243-20-20
19243-2-4
19243-4-4
19243-6-4
19243-6-5
19243-6-6
19243-6-8
19243-8-6
19243-8-8
19246-10-10
19246-10-8
19246-12-10
19246-12-12
19246-12-8
19246-16-12
19246-16-16
19246-20-20
19246-2-4
19246-4-4
19246-4-5
19246-6-4
19246-6-5
19246-6-6
19246-6-8
19246-8-6
19246-8-8
19248-10-10
19248-10-8
19248-12-10
19248-12-12
19248-12-8
19248-16-16
19248-20-20
19248-2-4
19248-4-4
19248-6-4
19248-6-5
19248-6-6
19248-6-8
19248-8-6
19248-8-8
19255-10-8
19255-12-12
19255-16-16
19255-4-3
19255-4-4
19255-6-5
19255-6-6
19256-4-3
19256-4-4
19256-6-5
19256-6-6
19256-8-6
19256-8-8
19258-12-12
19258-16-16
19258-4-4
19258-6-6
19258-8-10
19258-8-8
19270-10-10
19270-10-8
19270-12-10
19270-12-12
19270-12-8
19270-16-12
19270-16-16
19270-20-20
19270-24-24
19270-6-6
19270-8-6
19270-8-8
19271-10-10
19271-12-12
19271-16-16
19271-20-20
19271-24-24
19271-24-24C
19271-32-32
19271-32-32C
19271-8-8
19273-12-12
19273-16-16
19273-20-20
19273-24-24
19273-32-32
19278-12-12
19278-16-16
19278-20-20
19278-24-24
19278-32-32
192PX-8-08
19A78-20-20-1P
19A78-24-20-1P
19N78-24-20-1P
1AL91N-12-12C
1AL91N-16-16C
1AL91N-4-4C
1AL91N-4-5C
1AL91N-6-6C
1AL91N-8-8C
1B126-10-10
1B126-12-12
1B126-16-16
1B126-20-20
1B126-4-4
1B126-6-6
1B126-8-8
1B143-16-16
1B143-4-4
1B143-6-6
1B143-8-8
1B146-10-10
1B146-10-8
1B146-12-10
1B146-12-12
1B146-16-12
1B146-16-16
1B146-20-20
1B146-2-4
1B146-4-4
1B146-6-4
1B146-6-5
1B146-6-6
1B146-6-8
1B146-8-6
1B146-8-8
1B148-12-12
1B148-16-16
1B148-4-4
1B148-6-6
1B148-8-8
1B155-10-8
1B155-12-12
1B155-4-4
1B155-6-5
1B155-6-6
1B155-8-8
1B158-12-12
1B158-16-16
1B170-10-10
1B170-10-8
1B170-12-10
1B170-12-12
1B170-16-12
1B170-16-16
1B170-20-20
1B170-24-24
1B170-6-6
1B170-8-6
1B170-8-8
1B171-12-12
1B171-16-16
1B171-20-20
1B171-24-24
1B171-6-6
1B171-8-8
1B173-12-12
1B173-16-16
1B173-20-20
1B173-24-24
1B173-32-32
1B178-12-12
1B178-16-16
1B178-20-20
1B178-24-24
1B178-32-32
1B226-10-10
1B226-12-12
1B226-16-16
1B226-20-20
1B226-4-4
1B226-6-6
1B226-8-8
1B243-10-10
1B243-10-8
1B243-12-10
1B243-12-12
1B243-16-16
1B243-20-20
1B243-2-4
1B243-4-4
1B243-6-5
1B243-6-6
1B243-8-6
1B243-8-8
1B246-10-10
1B246-10-8
1B246-12-10
1B246-12-12
1B246-16-12
1B246-16-16
1B246-20-20
1B246-2-4
1B246-4-4
1B246-6-4
1B246-6-5
1B246-6-6
1B246-6-8
1B246-8-6
1B246-8-8
1B248-10-10
1B248-10-8
1B248-12-10
1B248-12-12
1B248-16-16
1B248-20-20
1B248-2-4
1B248-4-4
1B248-6-4
1B248-6-5
1B248-6-6
1B248-8-6
1B248-8-8
1B255-10-8
1B255-12-12
1B255-16-16
1B255-4-4
1B255-6-5
1B255-6-6
1B255-8-8
1B256-4-3
1B256-4-4
1B256-6-5
1B256-6-6
1B256-8-8
1B258-12-12
1B258-16-16
1B258-4-4
1B258-6-6
1B258-8-8
1B270-10-10
1B270-10-8
1B270-12-10
1B270-12-12
1B270-12-8
1B270-16-12
1B270-16-16
1B270-20-20
1B270-24-24
1B270-6-6
1B270-8-6
1B270-8-8
1B271-10-10
1B271-12-12
1B271-16-16
1B271-20-20
1B271-24-24
1B271-32-32
1B271-6-6
1B271-8-8
1B273-12-12
1B273-16-16
1B273-20-20
1B273-24-24
1B273-32-32
1B278-12-12
1B278-16-16
1B278-20-20
1B278-24-24
1B278-32-32
1B455-6-6
1C043-20-12
1C343-10-4
1C343-10-5
1C343-10-6
1C343-12-5
1C343-12-6
1C343-15-6
1C343-15-8
1C343-18-10
1C343-18-12
1C343-18-8
1C343-22-12
1C343-28-12
1C343-28-16
1C343-6-4
1C343-8-4
1C354-8-4
1C355-10-4
1C355-10-5
1C355-10-6
1C355-12-5
1C355-12-6
1C355-15-8
1C355-18-12
1C355-22-12
1C355-28-16
1C355-6-3
1C355-8-4
1C356-10-4
1C356-10-5
1C356-10-6
1C356-15-8
1C356-6-3
1C356-8-4
1C455-10-5
1C455-12-6
1C455-15-8
1C455-6-3
1C455-8-4
1C456-10-5
1C456-6-3
1C526-35-24
1C543-10-4
1C543-10-5
1C543-10-6
1C543-12-5
1C543-12-6
1C543-15-8
1C543-18-10
1C543-22-12
1C543-28-16
1C543-6-4
1C543-8-4
1C555-10-5
1C555-10-6
Parker Ermeto Original Tube Fittings

The bite type fitting was designed by Ermeto in Germany in the early 1930's. Ermeto-fittings soon became popular due to the simple assembly which basically just requires two wrenches. Today, the EO fitting is the most widely used bite-type fitting in the world. EO fittings are designed for metric tube. All threads, hexagons, bores and other dimensions are purely metric. Historically it is based on German national standards 2353, DIN 3861, DIN 3859 and DIN 2353, which today are represented in the international standards ISO 8434. EO fittings are recognized for the high pressure performance from a compact body. EO fittings are available in the three series for low, medium and high pressures (LL, L and S-Series). This allows cost savings and -space minimized solutions for each specific application.

New Generation:
High performance tube fittings
The new, chromium6-free fitting generation from Parker Ermeto is called EO-Plus for metallic sealed connections, EO2-Plus for Dry Technology systems and EO2-FORM for formed tube soft-sealed systems without cutting rings. The new generation is characterized by maximum safety even under extreme pressures of up to 800 bar nominal pressure.

1C555-12-6
1C555-15-8
1C555-18-12
1C555-22-12
1C555-6-3
1C555-8-4
1C556-10-5
1C556-10-6
1C556-12-6
1C556-6-3
1C643-10-4
1C643-12-5
1C643-12-6
1C643-14-6
1C643-16-8
1C643-20-10
1C643-20-12
1C643-25-12
1C643-30-16
1C643-6-4
1C643-8-4
1C655-10-4
1C655-12-5
1C655-14-6
1C655-16-8
1C655-20-12
1C655-25-12
1C655-30-16